Ahmet Aydin (27), just like our colleague Onur, recently moved from Turkey to the Netherlands. His goal? To work at a Hightech company as a Frontend Developer. Ahmet: "Eindhoven is the perfect place for this." In the meantime he is also getting to know the city a bit. His means of transport? "A bicycle of course. Like most people over here."
Once started as an Electronic Engineer, he got himself retrained as a Software Developer in Istanbul a few years ago. "I thought it was fantastic," says Ahmet. "Suddenly I was able to create things and express my creativity much better. Not everyone understood my choice; I had a good job and a good future ahead of me, why would I change? But writing software makes me truly happy, so this is my future!"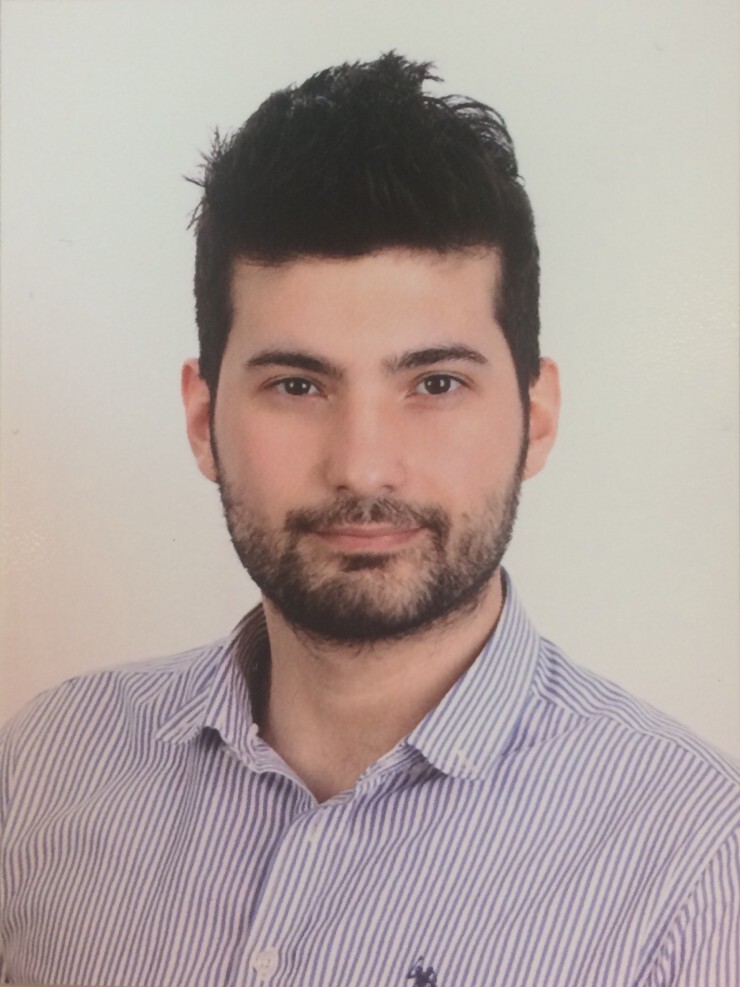 He found a job as a Software Developer, thanks to a manager who believed in him and dared to work with him. Neither of them regretted it: Ahmet proved himself in his work. When an opportunity came along to work as an Application Designer at Migros, a large Turkish supermarket chain, he made the switch to a new employer. "I wanted to continue to grow and take steps. And that's only possible if you get the chance to learn. At a certain point we had a very difficult issue at Migros that had to be solved. I grabbed hold of it and managed to get it done in a week. I received a nice compliment for that from my manager. He was not surprised when I announced my departure to the Netherlands. He knows my ambitions and knows what I'm capable of."

"I already feel at home at ENTER. Actually, from the moment I applied and the first contact was made."

Ahmet Aydin
Clean code
As a developer he is a perfectionist. He works fast, but also makes sure he has time to check his own software again before he delivers it. "I work according the Clean Coding Principles. Clean code is easy to read and easy to modify, expand and maintain. Also by others than the code writer", Ahmet explains. From Turkey he therefore already attended the online Clean Coding Events of ENTER. "It's interesting to hear how other developers look at it and how you can come to a solution together".
Coming to a solution together, is in the nature of Ahmet anyway. "I'm good at analyzing projects and I always have an opinion, even when it comes to areas that are not my expertise. But I think that's only good; then you can discuss together what's best and also bring the project to a good end together. So even if my idea is not the best one, it can be a good starting point to move forward together or to look at it in a different way."
Constructive discussion
"I do think it is important that a discussion is constructive," continues Ahmet. "Then you get somewhere with each other and you also get energy. A friendly, open and respectful attitude is essential." He himself has that attitude as well. He makes contact easily and likes to make people laugh. "Without those qualities I wouldn't have dared this adventure abroad," he laughs.
Some friends and former colleagues already preceded him, they work for Hightech companies in Amsterdam and Eindhoven. "It's nice that acquaintances already live here, they can show me the way. Onur Saraç, who also started at ENTER just now, I met a couple of times in Istanbul. In Einhoven we share an apartment. We have mutual friends and they all assured us that we are a good match for each other as colleagues and housemates. Especially now in COVID time it is just very nice to start up here together".
"But I already feel at home at ENTER. Actually from the moment I applied for a job almost 9 months ago and the first contact arose. Both Cune, the Talent Manager, and Koen, the Business Unit Manager, are people with a warm personality. They also helped me a lot with my move to the Netherlands".
Bike
Where his integration has already started, because as soon as Ahmet was allowed out of quarantine after his journey here, he immediately bought a bike to go out on. "In the Netherlands everyone has a bicycle and to me it seemed a convenient mean of transport to explore the area. So now I can get on the road. I like to do that anyway. Especially at this time of year when the autumn colors are so beautiful." He also has other hobbies. "I am a passionate gamer. In addition, I like to share my knowledge about frontend development. I do that by making videos that I put online. I now have 700 followers on my channel."
"I am proud of what I have achieved so far", Ahmet concludes. "I had a nice life and a good job in Istanbul, but I wanted more. To be better at my job and to work on an international level. Eventually I want to become a good Software Architect and someday manage a team. The big decisions to achieve that goal are behind me. Now it's time to work towards it step by step."