Caio Piccirillo left Brazil for the Netherlands in June 2022. Since then, he has been working for ENTER. Both his emigration and choice of ENTER suit him well. "Everything is as I expected and sometimes even better," Caio says. Like the Bossche bollen he ate a few days ago. At Jan de Groot's, of course. "It was my first visit to Den Bosch and I went for the full experience," he laughs. Something he also goes for in the work field. That's why he also takes his own development seriously and grabs ENTER's course offerings with both hands.
Caio's decision to leave Brazil had two reasons: he wanted to live closer to one of the centers of high tech, and he was looking for a better work-life balance. The French part of Canada was high on his list, he was even already learning French, when the option of the Netherlands came around the corner. Caio: "I found out that Eindhoven is an important region in high tech and I got in touch with some companies that seemed interesting to me. So did ENTER. I saw a vacancy there and decided to apply. Not much later, recruiter Dieka contacted me."

More components
Meanwhile, his first project for ENTER is already finished at a company that manufactures hydraulic tipping systems for trucks. "There they wanted to design software to monitor the hydraulic system from a distance, and that seems pretty simple, because such a system just goes up and down, so to speak. But then there are a lot more components to it that make it very interesting."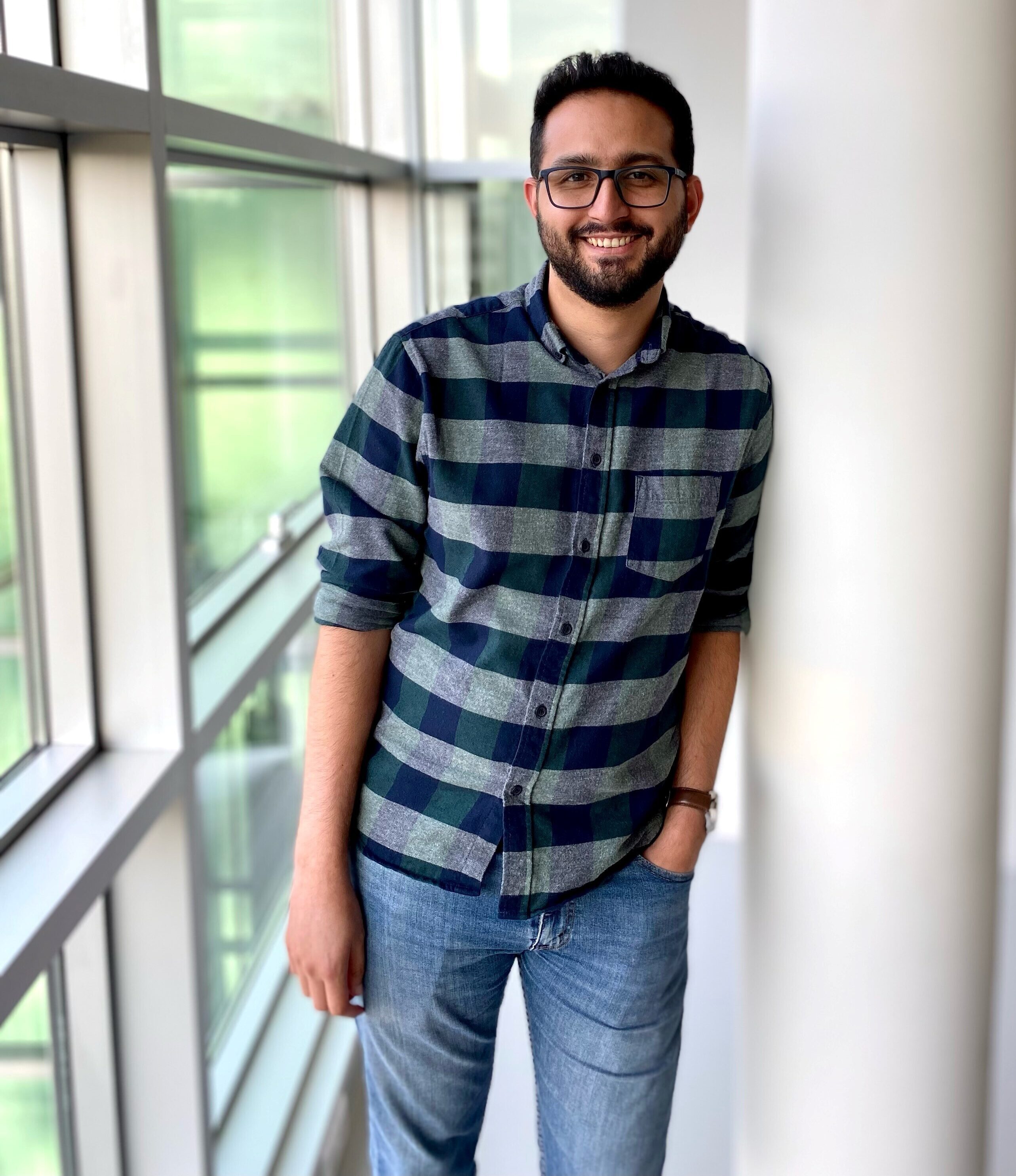 On this project, he was told by his manager that he could be a little more outspoken. Caio: "I don't always feel confident enough to share my ideas if I don't know the ins and outs. And I find giving feedback difficult. That's kind of in my personality. So when it turned out that through ENTER I could take certain courses to develop that very thing, I grabbed the opportunity with both hands."

'Communication has a rhythm'
Caio took the Personal Leadership course, where he was given many tools. "But you also have to practice a lot yourself. It's a very interactive course." The most important take-away? "Communication and conversation go through a certain rhythm. You have to understand when you can get involved and be assertive without being oppressive." Caio also enjoyed meeting other colleagues working on other projects during the course. "I felt very comfortable with that also to practice. My new project at a new client is going to be more exciting in that respect. I don't know anyone there and then I still have to put into practice what I have learned.

Other courses Caio is also definitely going to take. "I also want to improve my technical skills, and ENTER offers courses in that area as well. Anyway, working for ENTER is everything I expected. For example, my wife and I have also been very well helped with finding housing. It's just a nice club with people where everything is well taken care of for you."