"I didn't actually choose secondment, it came my way by chance." That's the conclusion Esther Smulders, our new Director Technology, draws when she looks back on her career so far. "I got into it when I started working at Willem II through a temp agency during my study. I started there with catering work, but ended up coordinating the catering, doing the planning and managing the hostesses." From then on, she realised that a future role in a people-centred industry would suit her best.

She herself wanted to continue studying after HEAO, so she started a course in 'Organisation Studies' at Tilburg University. While she was still studying, she put her CV online and then it was actually an instant hit. "I got a call from a large Dutch secondment company. They wanted to get a foothold in the banking and insurance sector in Eindhoven and Groningen. I had no idea what it entailed, but it sounded like a nice challenge with a lot of perspective!"

Energetic
Together with a colleague, Esther mapped out the market and they took off energetically. In eight years, she built up a successful team and then she was asked to become responsible for the Business Line Engineering in the South region. "That was a good experience for me. I was a self-made team leader of a team I had built myself. Now I was given a team that I had not chosen and they had not chosen me. That was a bit of a swim," she says honestly. To immediately add: "But cool!" After 10 years at this secondment company, it was time for a new step.

She did so at an originally English recruitment agency, where she had a good time for several years and where she and her team achieved great goals, but after 4 years of building it was time to look beyond. The succession was ready, mission accomplished!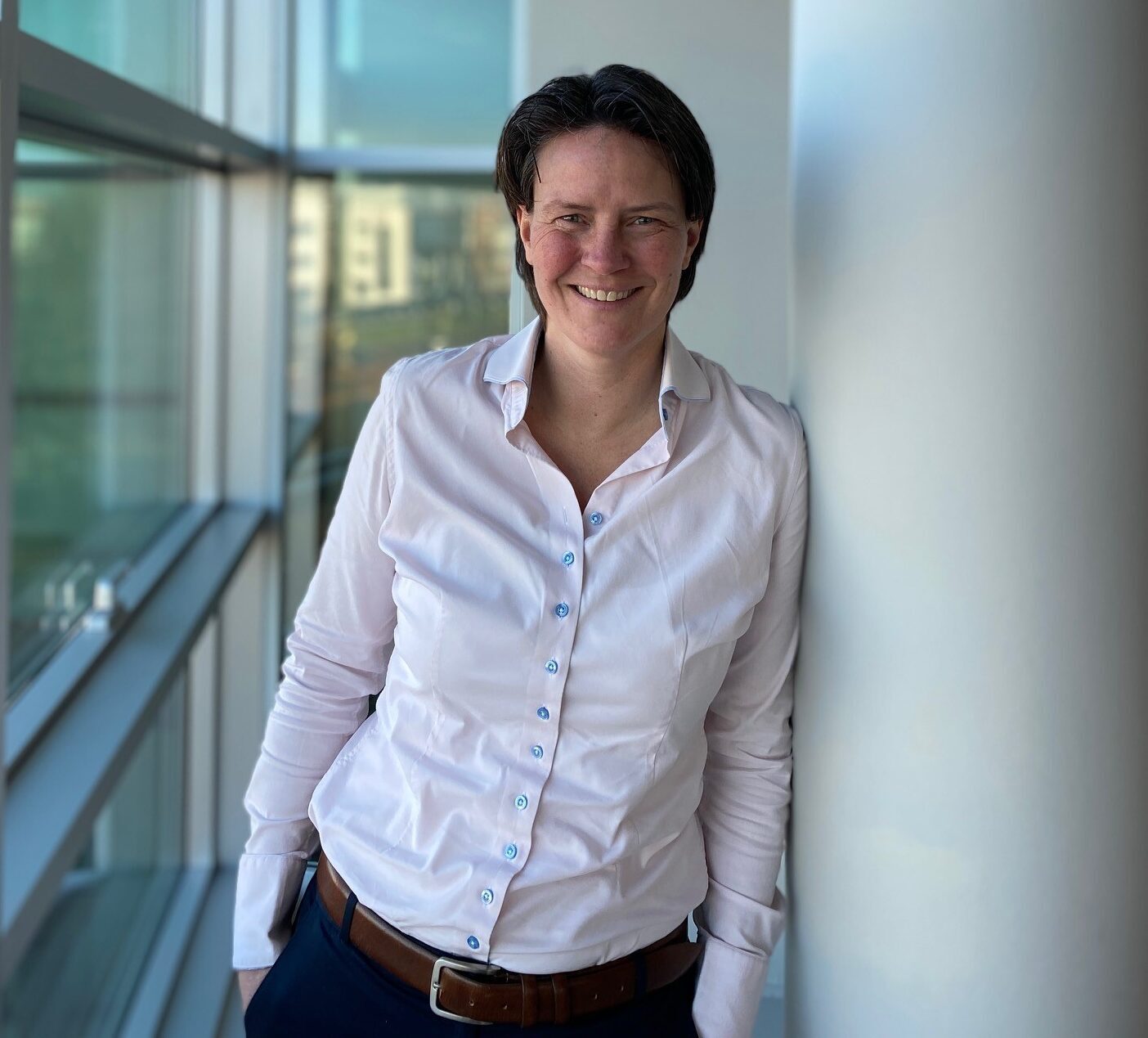 Challenging assignment
Making sure her team can do its job well and excel, that's what Esther sees as her mission. Also at ENTER. "And we want to grow, there is a very challenging assignment here. So much is possible within ENTER and there really is something to be gained. To contribute to that is what I like best. I like doing that together. With people who have been here for a long time, but who are also very open to people from outside, me in this case. The fact that these people have been with ENTER for so long also says something about the company itself. And that appeals to me. I actually had that from the very first conversation with Mark, the Operational Director. We also immediately had a good click and think alike about many things."

"Besides," she adds, "ENTER is not a corporate company. It really stems from one person's thinking, with the vision that people are always at the centre. The lines are short, I have control over my own decisions here. That, plus that so much is still possible with and at ENTER, I think is cool." For a moment she is silent and then: "If recruitment didn't exist, I really wouldn't know what else I would want to do."