"The company appealed to me right away!" This is how Tessa (30) enthusiastically talks about her new role as Business Manager Software Technology at ENTER. Not that she was no longer enjoying her previous job, but when Ian Breedveld approached her via LinkedIn last summer, it really tickled her curiousity.

"Ian initially asked me for a role as a recruiter, but I was looking for a bit of broadening myself. In my previous job, I managed the recruitment team and also did client relationship management. I am good at that and I wanted a job where I could do that again, but where there was also a challenge for myself," says Tessa.

Appealing
She then spoke with Operational Manager Patrick van Noort and told him the same thing. "But he had another role open aswell! And that was that of Business Manager. And that did appeal to me. Because I both have contact with customers and I have a team of Software Engineers that I manage. But in a completely different industry. My previous employer was a temporary employment agency whose field of work was 'customer contact'. Temporary employment is of course very different from secondment. Now I have to learn a lot again and I'm really looking forward to that!"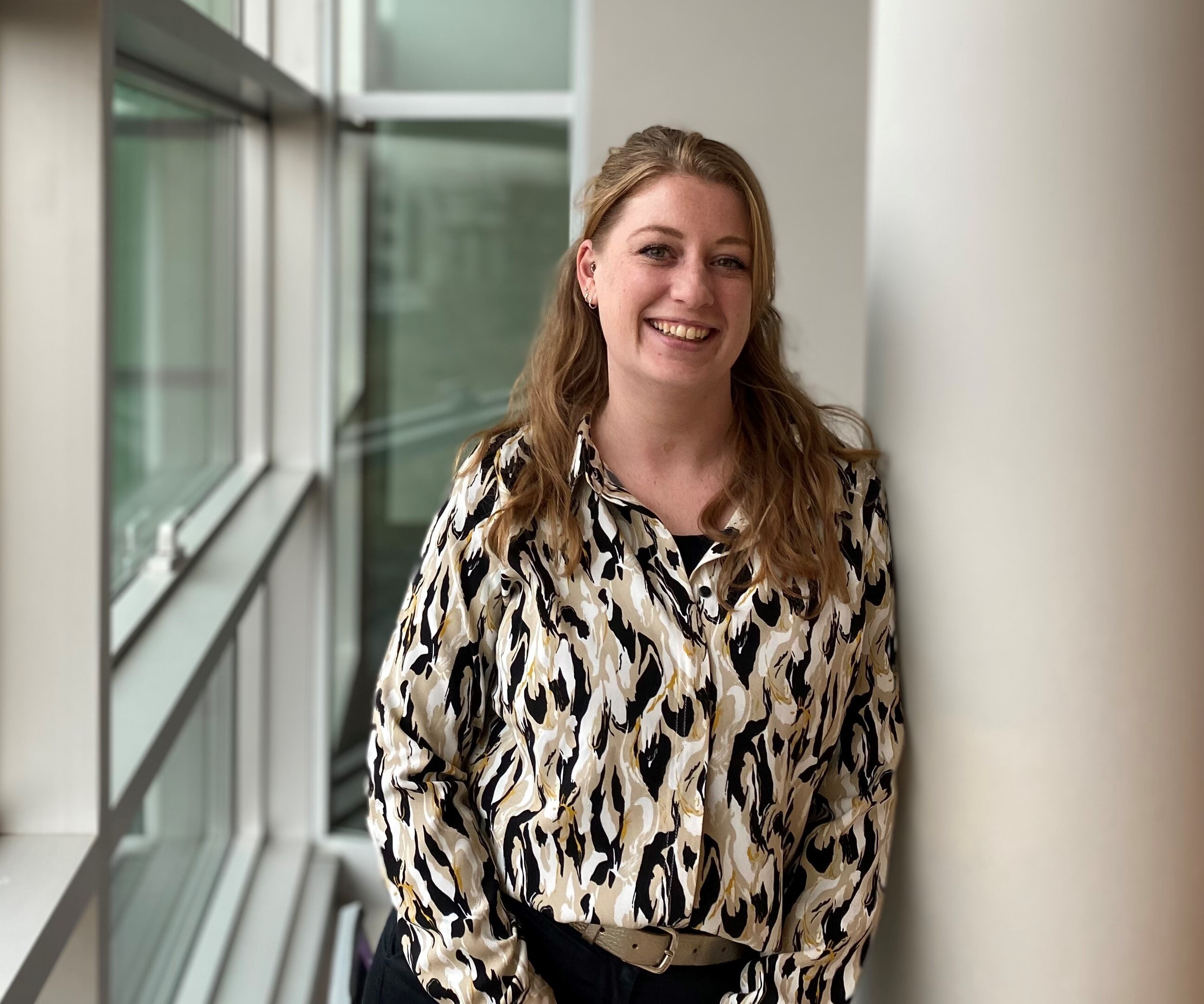 Tessa more or less accidentally rolled into the direction of staffing/detachment when she herself once started working through a hospitality agency. Tessa: "That's where I ended up working in the office and advanced to branch manager. I love people and enjoy working with them, so all my steps after my first job made sense to me. And so does this one. At ENTER, people are the focus and that just feels really good. Just like the contact with my new colleagues in the office, in both Delft and Eindhoven. I already know them all by name!"