https://www.enter-group.nl/vac...Software & Socials, our new recurring event for our software professionals, recently experienced its first edition in Eindhoven. On a Thursday evening more than 40 of our colleagues came together to catch up, eat and drink together and to be inspired by Ger Cloudt.

Ger is Global Software R&D Manager at Bosch and author of the book "What is Software Quality?". He has a clear vision of what really matters in Software Development. His presentation was well received by all attendees, but also the social aspect was highly appreciated.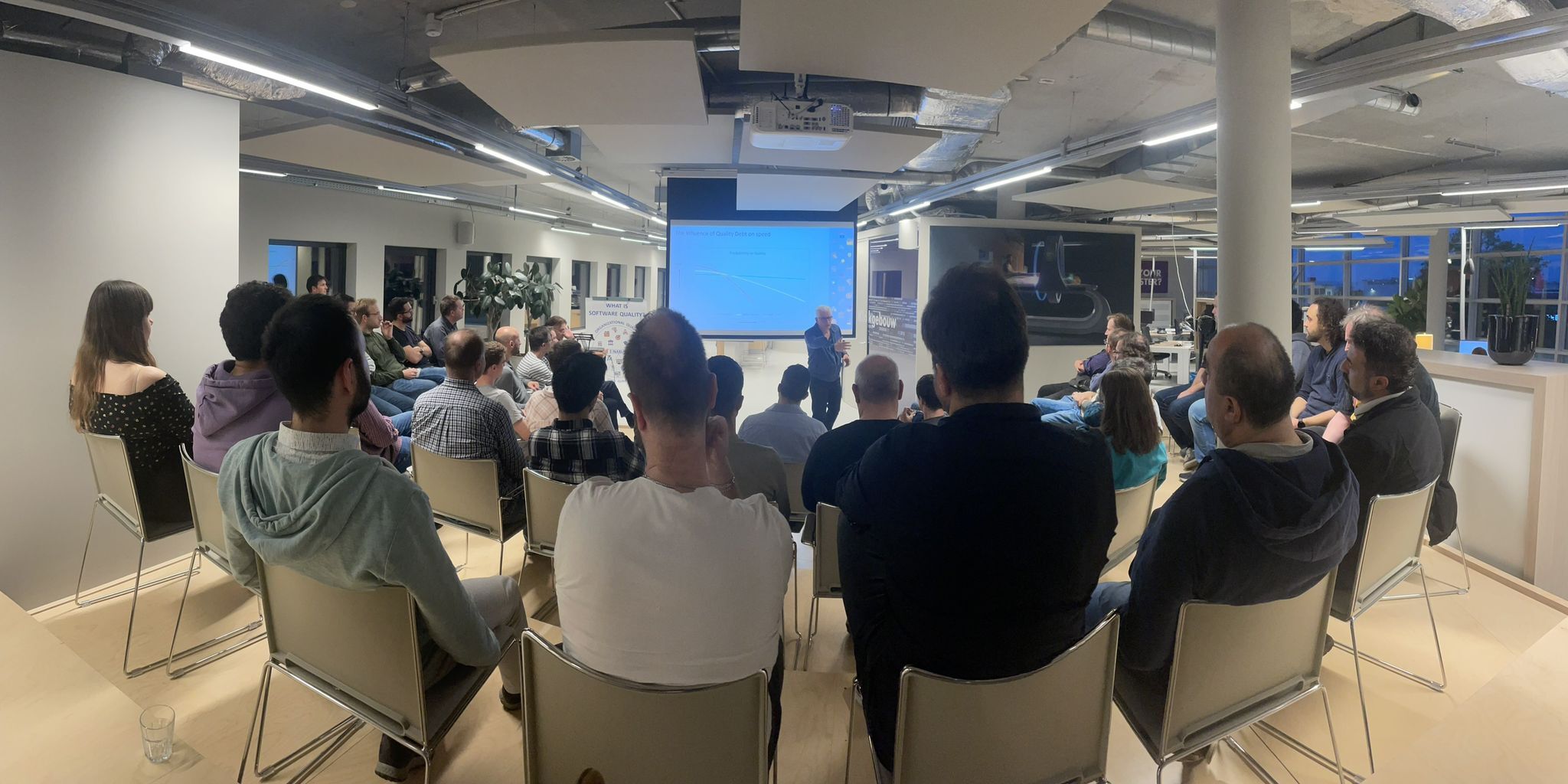 Our professionals work at different companies on different assignments and all of them enjoy exchanging views with each other from time to time. One of the great advantages of secondment through ENTER is the network you build.

Want to be part of that network yourself? Take a look at our vacancies for Software Technology.