People come and go. And sometimes they come back. At least, that is the case for Hans Spijkerbosch with our company. And so it may be that he celebrates his first lustrum at ENTER, but has been working for us for a longer time. "I had switched from ENTER to another company, but that wasn't such a lucky choice. So I thought: 'Let's send my old manager an email'. It was my shortest job application ever!" Hans laughs.
By the way, the first time he came to ENTER, his application also took little time. "I knew people who worked for ENTER and they were super positive, so I thought, 'Let's send an email'. So I knew them purely by word of mouth. The good network ENTER has, is a big advantage. They offer various options at interesting customers. You can make your choice very carefully."
"It was my shortest job application ever!"

Hans Spijkerbosch
Dark side
He was ready for a good option after a career in cyber security. Hans: "That is where you get to see the darks side of the internet and I wanted to do something positive again". Now he is working as a 'cooperating foreman' in a role as Software Developer at chip machine manufacturer ASML. "I like to create things, but with a good team."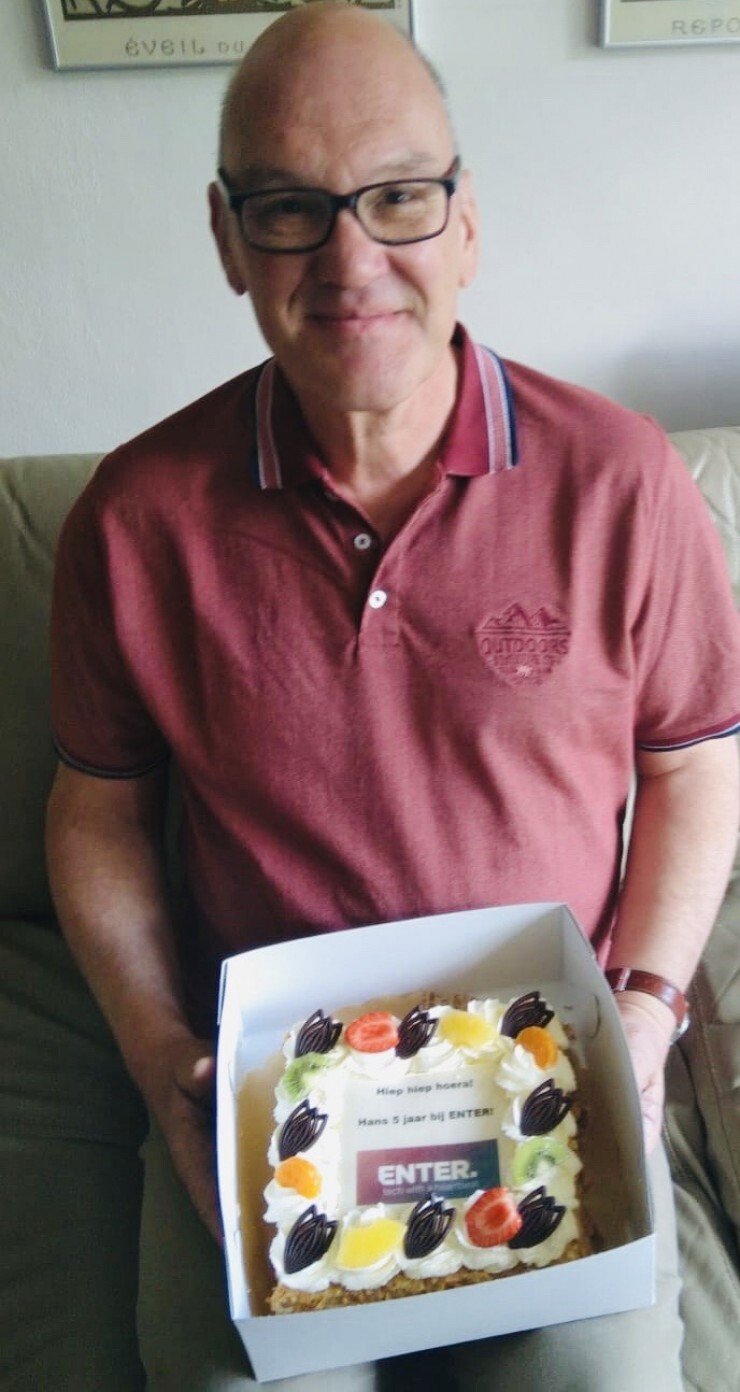 Guarding the team spirit while working almost exclusively from home; he does this by having a lot of daily contact with the people in his team. "Personal contact is just very important. But I am proud when I see how quickly everyone has picked up on working remotely. And you can make good progress, because sometimes it's even a little more efficient from home".

Best of both worlds
Hans sees good things about the Corona crisis. "I hope and believe that this will create a better balance between working from home and at the office. It has advantages for both, if we can choose a combination of both after this; then we actually have the best of both worlds".

The only thing that is difficult from a distance, is eating together to celebrate his lustrum. But fortunately the bakery also delivers at home.