Ilse Smits has been working as a Software Engineer within the semiconductor industry, at a chip machine manufacturer, since March 2023. "I didn't really know what I wanted to do after my studies. That is also one of the reasons why I chose secondment." Ilse has only just started at ENTER, but she is already in a good place.
Ilse is currently working on a system that supports the machines that make the chips. "In doing so, I collaborate on all the facilities used by other software teams. So my team and I make sure the software for the other teams is as it should be." From Windows installations to file management. It's all fairly new to Ilse. "But that also makes it interesting," she adds.

Improve
Before this, Ilse took a part-time master's degree in Embedded Systems while also working part-time as a product owner. "Many people think I took a step back, from product owner to developer, but I thought: I studied this and still want to try it. And if it doesn't work out the way I want, I can always go back." During her final year of study, Ilse did a graduation project at the Wilhelmina Children's Hospital in Utrecht on the baby ward. She conducted research on the well-being of premature infants with a focus on data science and AI. "The baby ward is a special working environment. Some of the babies who come there do not survive despite good care. That hits you. You have to tell yourself that you're doing research to hopefully improve something." She adds: "I think that's also the right view, that everything you do hopefully brings an improvement even if it's very small."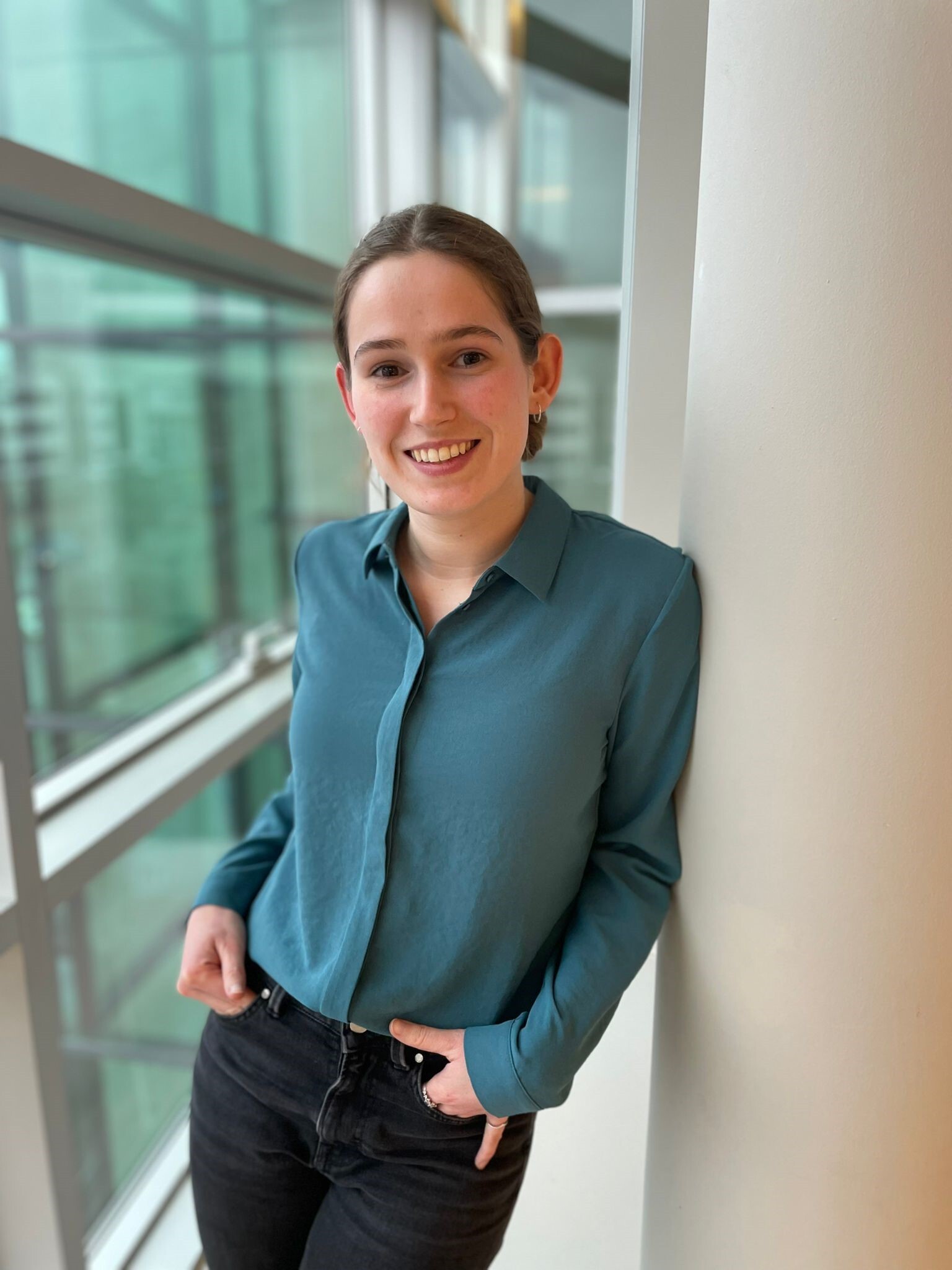 Ilse: "I didn't really know what I wanted to do after college. That's also one of the reasons why I chose secondment." And the future is also still a question mark for Ilse. For her thesis, Ilse worked a lot with datascience and AI. It seems very cool to her to see those worlds in an embedded setting once. "We'll have to wait and see how everything develops. I feel right at home at ENTER and I also really like the fact that there are many people from ENTER on my team at my current project. Just goes to show that the big world of high tech can still be quite small."

Multiple solutions
The future may still be somewhat vague for Ilse, but she knows very well what makes her heart beat faster. "I think the great thing about this field is that you have multiple solutions to a problem. And that you then investigate what the best solution is, what the consequences are and how everything fits together. Finding beautiful solutions to a technical problem is what makes my heart beat faster." In addition, Ilse would like to learn even more about the world of data science and AI. "Especially the world of AI is going so fast right now that you can hardly keep up. There is still a lot to learn."
She is clear about her choice of ENTER: "I was interviewed by several companies, but I liked the setting and atmosphere at ENTER the most." The community feeling at ENTER also appealed to Ilse. "ENTER feels nice and small, even though it's not a small company. But it does have the advantages of a small company. You get one-on-one guidance here and that's very valuable. And also very nice, when you're working for a client that's huge in size."
Are you curious what ENTER can do for you? Then get in touch with us!