ENTER has recently gained a test engineer and software engineer. Koen Arroo and Siobhan Boyle swapped England for the Netherlands in their search for a new challenge. The Netherlands is not unknown to Koen. "I was born in Nijmegen, but I moved to England when I was 3 months old." Now both engineers work within the Brainport region at a semiconductor supplier. Koen within Software Facilities and Siobhan within Motion Control. Siobhan and Koen are a couple and therefore embarked on this new adventure together.
"I really enjoy being able to work in software and having the opportunity to code. That might sound a bit crazy, but I never thought I would be able to work in this industry. It's all still a bit new to me," Siobhan says. In England, she studied Food Science & Business, something you don't hear often in the world of high tech. "With my colleagues at my project, we had a kind of introduction where we had to guess other people's educations and that was quite a challenge for the people who were paired with me," she adds.
The move to the Netherlands was not something that came their way unexpectedly. Siobhan to Koen: "You had wanted to work abroad for a while and I was interested in it too. Only you had considered going to Germany. But I figured 'you can already speak Dutch', so we could also go to the Netherlands". Koen: "I also have family here", Koen adds. "That made it a fairly easy transition. For me, it was more about trying something new."

The next step
They were not yet familiar with ENTER, but that did not stop them from applying when they saw a vacancy. Siobhan got an answer first and was asked to come for an interview. "During my interview, the recruiter, Dieka, asked me if I knew anyone else in the industry and I mentioned that Koen had also applied. After that, he too came to Dieka for an interview."
Meanwhile, Koen has been working on his project for about 2 months and Siobhan for 4 months. They are both very enthusiastic about their projects and the teams they are working in. Siobhan says: "I enjoy working more closely with different teams. As a tester, I work specifically within the development teams. So, I could work in another department, but I prefer to work within the teams. It's fun to work with developers to make things that we can all be proud of."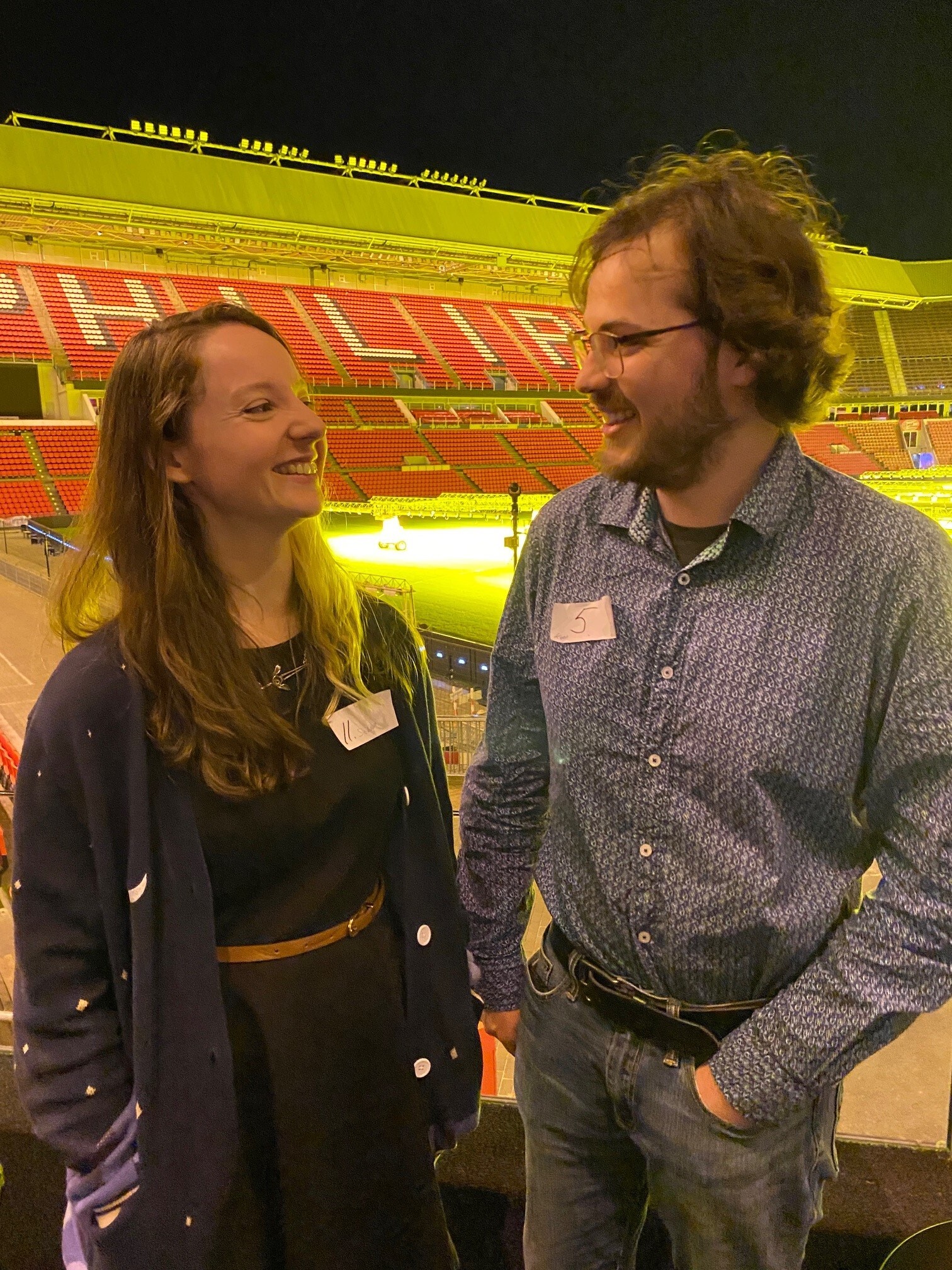 Koen also enjoys working in a team. Koen: "It's also great fun when you work in a team, because one person's work can be very different from yours, and then you hear all kinds of new and interesting concepts. Which is also a great topic of conversation often. This way you learn more about so many different things."
Friendliness
Anyone who has ever moved knows that it is not always easy. Let alone moving to another country. Therefore, ENTER helps with that as much as possible. Just like with Koen and Siobhan. "Looking for a house was very easy for us. Erica, Talent Manager at ENTER, went to a few open houses that Felix, Relocation Officer, found, and shared her ideas with us and asked if we were interested. We didn't get the first house, but the second one we did. So, a very smooth process," Koen says. Siobhan adds, "I would recommend ENTER to people just for the help with your housing situation."
She then continues: "What I appreciate most about ENTER is the smoothness of everything. Erica and Dieka are very friendly, and we met Thomas from Finance and he is also very nice. Everyone in the office team is just very sociable and helpful. I took that a bit for granted, thought that was normal. But when I spoke to other people from my team who are also seconded, but not via ENTER, their experiences were much less good. One person had all kinds of problems time after time, and we had no problems at all. We can just do our work because we are not under any pressure. The attitude and atmosphere at ENTER's office has really helped us settle in. We enjoy coming there to work for a day or to have a drink with them on Friday afternoons."