"At ENTER you really have a say in the projects you work on and you can also cooperate with you Business Manager really well to find the challenge you are looking for. The team at ENTER is professional and assists you with everything. The atmosphere at ENTER is also very pleasant." Ladislau initially came to the Netherlands for a post-master's degree at TU/e. During his studies, he got to know the Dutch and Dutch culture better. "I was charmed by the mentality of the Dutch. They are very friendly and tolerant."

For him, the Dutch charm has never lost momentum. Ladislau has been living in the Netherlands for more than 20 years and has since mastered the Dutch language. Originally he comes from Romania where he studied Computer Science & Software Design. After his studies he wanted to do something practical, but he did not have the right background for this. That is why he decided to follow the post-master Software Technology in the Netherlands. He liked the Netherlands so much that after his studies here he started looking for a new challenge.

That challenge came fairly quickly for Ladislau. In 2004, he joined a company that makes software engineering tools to simulate behavior, mathematically verify and automatically generate code for cyber-physical systems. In the 15 years Ladislau worked there, he did everything from writing code to design to quality assurance to engineering. "I learned a lot there and built my network, but after 15 years it was time to make a switch." Ladislau had ambitions to move more in the direction of development. He says, "I want to see the results of my work." He had just put his resume online for a day and then Koen from ENTER knocked on the door. "I was really surprised how quickly Koen and his colleague Perjan could 'read' me. They knew exactly how to list my qualities and pitfalls. During the past three years they really helped me. A kind of friendship really developed between me and Koen. At times, he and Perjan believed in me more than I did myself."

Taking matters into his own hands
The choice for ENTER fell quickly. Ladislau was eager to take matters into his own hands. "That's also why I chose ENTER. I can indicate what I would like to do and they really listen to me." He adds, ''The thing I appreciate most about ENTER is the personal attention you get. They look at you as a person and not only at you, but also at your family. The team is very committed and professional.'' Ladislau has frequently been asked by colleagues on his project why he wouldn't leave ENTER. He replies, ''I don't need that. At ENTER, I have everything I need. I get the freedom and the help I need here."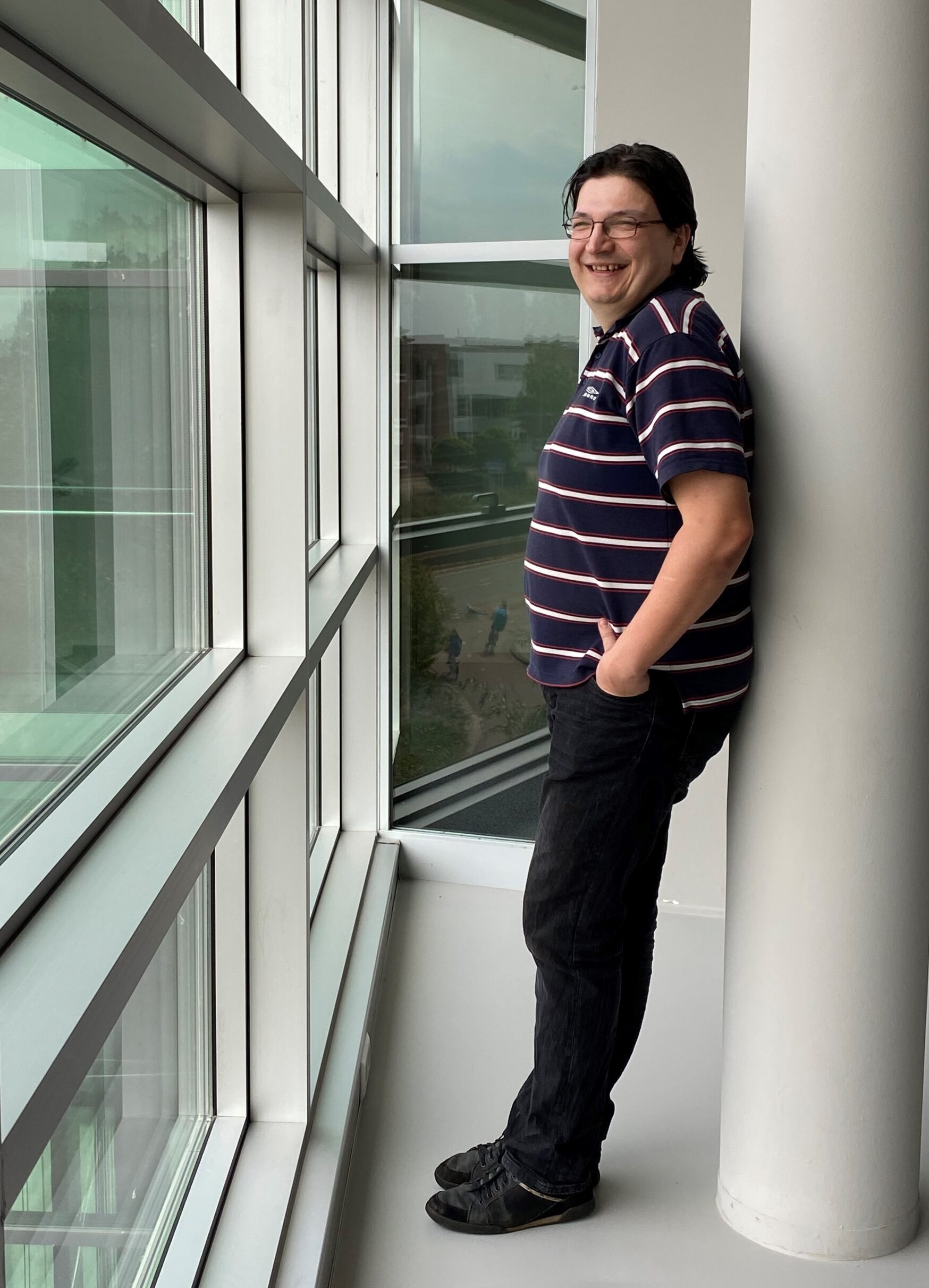 Ladislau's first project for ENTER was at a large Dutch electronics company. Here he worked on a pathology scanner. These scanners replace the traditional microscope when examining body tissues and cells. Ladislau then went on to work on another part of the scanner. His experience with the scanner allowed him to make this transition easily. During this project, he was allowed to build his own team and successfully completed the SAFe SCRUM Master course. "That was a really fun experience," he adds. And then it was time for the next step in his career.

Back to the roots
"I think it's really cool to see what kind of products I'm working on," he says. And with that thought in mind, he made the next move. At a manufacturer of optical and electronic equipment, he then went to work on a new generation of printers. At first Ladislau was a little hesitant; he didn't know much about printers and had little experience with them. After some thought, he decided to take on the challenge. "It seemed like a fun challenge. Coincidentally, I had done my graduate project at a similar company so I was going back to my roots but a lot more complex."

In his spare time, Ladislau enjoys spending time with his children. All three of his children have been playing tennis at a high level for several years. That means they regularly have to travel a bit to play matches, but Ladislau doesn't mind. "I myself have been an interim coach for my son's soccer team for a while. In activities like this, I try to do my part and I enjoy doing that, too." In addition to his children, Ladislau has another great passion. Together with his wife, he has had an allotment garden for several years. "We both come from Romania from families with small or larger gardens. This way we bring a piece of Romania to the Netherlands." In the spring and fall, Ladislau and his wife can be found in their garden every week where they grow and maintain vegetables, fruits and other plants.