Last week, GLOW Eindhoven was on the calendar. This is an annual light art festival visited by almost a million visitors from all over the country and beyond. And we and our colleagues visited it.
During a route of 5 kilometers, we walked through the city along different light art projects that varied from projections on buildings, art on the street and creations with light and water. A beautiful walk through Eindhoven for everyone who already knows Eindhoven and GLOW, a magical introduction to the city for our international colleagues.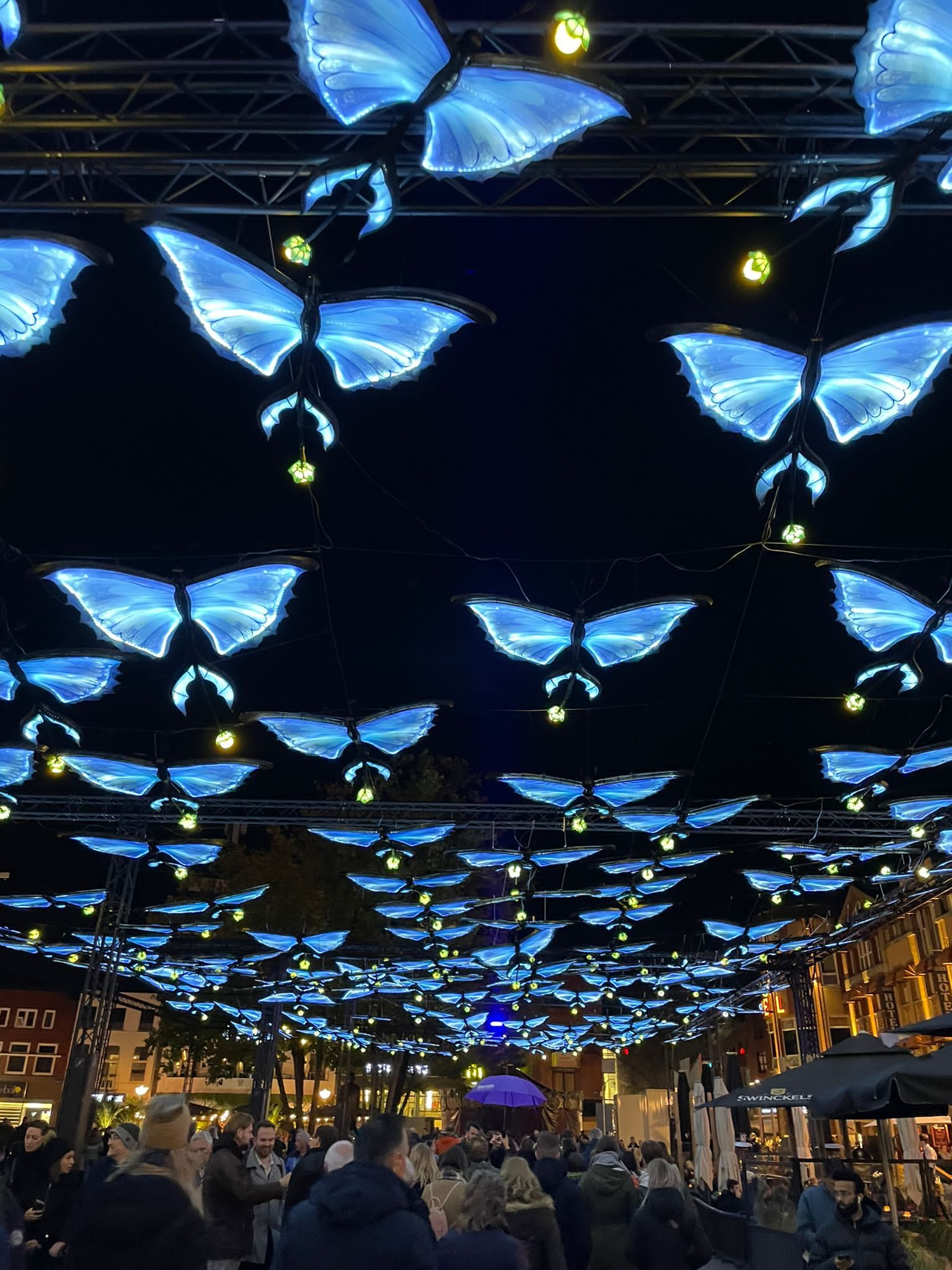 The weather unexpectedly cooperated very well, but still a special purple ENTER umbrella came in handy: so all colleagues who joined could see where to go. From the starting point at a restaurant to the finishing point for drinks. Of course with typical 'Dutch bitterballen'.