Sander has been working for ENTER for about a year. "My start at ENTER went hand in hand with the job I applied for. It was such a good fit for me that it had to be my job." Sander had a fairly specific wish for the next step in his career. "In terms of education, I have a background in electrical engineering, but through my master's degree, I later moved into software in the medical field. That was great fun, but I started to miss mechanics and electronics as a component in my work."
Sander has a bachelor's degree in electrical engineering, which he obtained at the University of Twente. He then did a master's in Embedded Systems in Eindhoven. "That is in line with electrical engineering, it is exactly on the cutting edge between software and electronics," says Sander. And that background is exactly the right one for his current job in the semiconductor industry.

Software spaghetti
"The company I work for through ENTER makes machines that are used in the production process of chips," says Sander. "What we call a 'die bonder' picks up a piece of silicon from a wafer and attaches it to a substrate. That is an important step in making a chip. The machines you use for this are not replaced very quickly. Our company has a long history of machines and our software runs on machines that are sometimes up to 20 years old. So you have to add to or upgrade that software regularly, while at the same time it mustn't become one big mass of software spaghetti."


"It mustn't become one big mass of software spaghetti"

Sander Vocke
Sander: "We work with ADA as a programming language, which is also very popular in aviation and the field of defence. The focus is on reliability and predictability, and as a software engineer, I find it a very nice language to use. The challenge is to use the language exactly as it is intended, and I like that."

The limit of what is possible
The real challenge in his work, however, is in dealing with time, at the very edge of what is possible. Sander: "Our machines insert 10 chips per second, which is very fast and therefore at the limit of what is possible. This raises the question of whether there is enough time to move the little motor that is needed in this process from A to B. The motor is controlled by a computer and is therefore not subject to any restrictions. The motor is driven by software, but it helps that I know how electronics are controlled. That gives me a better idea of what the software must be able to do. In terms of design, I'm not involved in the mechanics, but I don't have to keep knocking on the door of a colleague to understand how it works.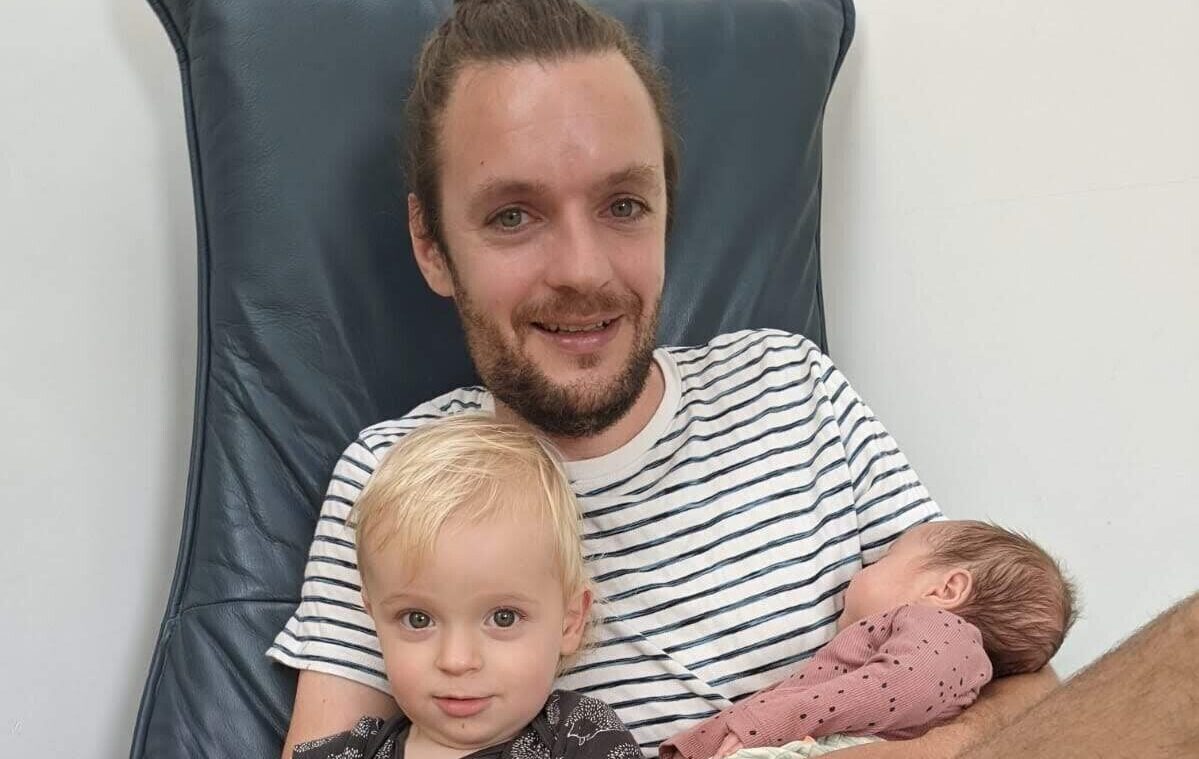 Sander is completely at home on this project, since programming has always been his hobby. "But during Corona, I also picked up a new hobby. I love to make music and now I have a small studio with a few guitars and drums. That doesn't quite match my level of skills," Sander laughs, "but it's just a lot of fun to be involved with that." Also fun: Lindy Hop. Sander: "I do that with my wife, we go to parties, especially for it. Just not right now. With a son who just turned 1.5 and a daughter who is 2 months old, that will have to wait."