Senior Design Engineer Octavian Nemet: "I want to see and feel what I design"
Octavian Nemet worked in Germany in the automotive sector, but wanted to make a switch to another sector in high tech. When he started looking on the internet for the best place to go, Eindhoven came up very well. But once he started working here, there was something he missed: direct contact with the hardware he designed. Octavian: "I was hired as a consultant, but I felt I was too far away from the customer. And then Remco approached me..."

Remco is one of ENTER's Account Managers and his email to Octavian came at exactly the right time. "Imagine working on something for years, you design it, but you never see it!" Octavian had had enough of that. "It's the same as playing with lego online... no fun at all!" He wants to see his designs come to life and see in real life where any problems with the design occur. "You see a lot more than and you prevent mistakes a lot easier too."

High tech microscope
Through ENTER, he is now working on a component of a high-tech microscope. "Microscopes are there to analyze samples and the 'Smart Stage', which I'm working on, holds that sample while you can move, rotate or replace it at the same time. So you can easily view the sample at different points."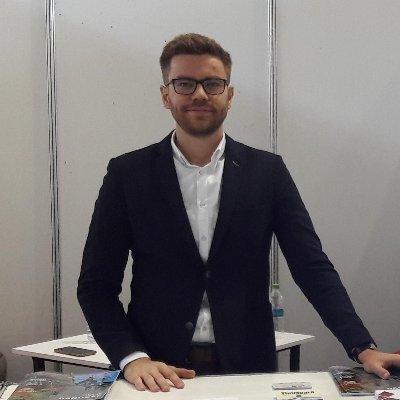 The Smart Stage has been developed over the past ten years and there is a lot of engineering work involved. Octavian: "I am a Senior Design Engineer and I work on the further improvement of the Smart Stage. And in this job, I get to see those improvements come true in real life because I can just walk to the development department."

Perfection
"Hopefully one day the Smart Stage will be perfect," Octavian muses. He is silent for a moment. Then, smiling, "Well, as close to perfect as possible." And when that goal is achieved? "Then we'll move on to another Smart Internship. The one I'm working on now is intended as an application in the semiconductor industry. The next one we apply in life sciences. That brings very different challenges. Like making the product work at a temperature of -250 degrees Celsius."

Octavian will therefore be in his place for a while. Not only in terms of work, but also with Eindhoven there is a good click. And not only because of the high-tech industry. "In the beginning I was afraid that it would be too small a city for me. In Romania, where I come from, I am used to a bigger city and before I came here I lived in Munich. But in the meantime, I like that it's a bit smaller. It's not so crowded, while there's plenty to do. And if I want to go to a really big concert or something like that, Amsterdam and Rotterdam are not far away either. Even Cologne and Brussels are close by." So the perfect situation? Octavian: "As close as possible haha!"