Ola Zawadzka and Timo Ploumen recently started as Talent Sourcers at ENTER. They do their jobs in addition to their studies. Timo studies Business Administration at the Avans in Den Bosch, Ola studies HRM at the Fontys in Eindhoven.

Ola: "I was looking for vacancies because I wanted to switch jobs. I was looking for something with more variety than I was doing and also for something that matched my education. Now, at ENTER, I approach candidates for jobs we have and I do that in a personal way, I can really put something of myself into it. That is fun, just like the contact with my colleagues in the office. I get along well with them and it's always fun."

Timo: "I was also looking for a side job. One that was flexible, but that was for at least two days a week. And then I came across the vacancy for sourcer. That seemed fun because of the contact you have with people, I also like that side of my own study the most. So I was happy when I got an interview at ENTER. I also had some other options, but the conversations I had here with René, Esther, Remco and David were good and pleasant, the office is nice, the people are outgoing... I immediately felt at home here. There is also an interest in who I am, it's not just about work."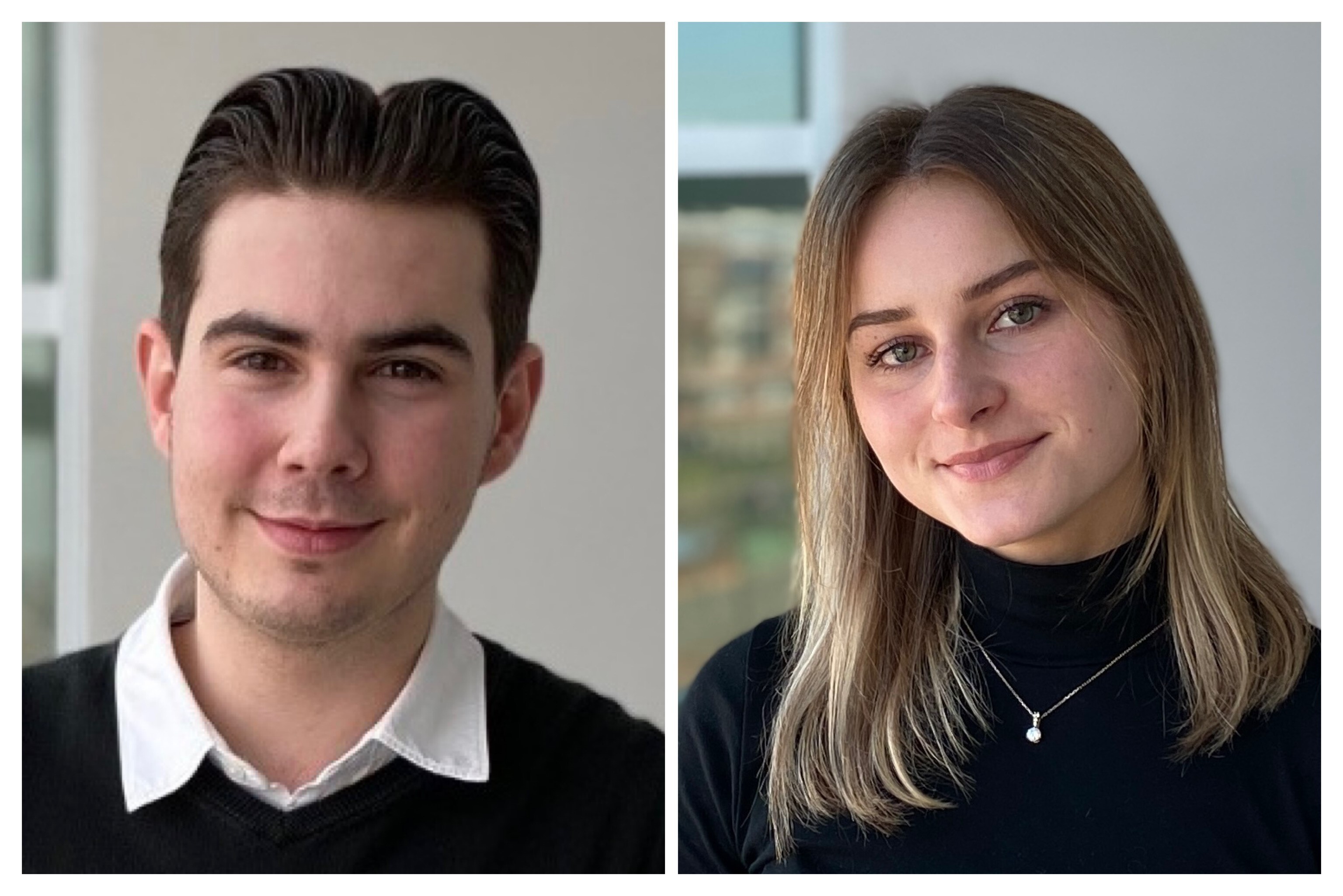 Varied
Thanks to their work at ENTER, Ola and Timo not only get to know a lot of different people, but also several companies. Timo: "I myself have already been taken along to a customer I am looking for people for. That also makes the work varied and gives me the chance to look into several places. I'm still young, I want to see as many things as possible." The latter also applies to his free time. Timo likes to go on vacation. He also plays soccer and eating out with his girlfriend is also a hobby.

Ola is originally from Poland, but since her parents moved to the Netherlands eight years ago, she has lived here. "What I really had to get used to was that my girlfriends here would just lay on my bed with their shoes! They would really never do that in Poland," she shares a memory of those early days. Like Timo, she likes to travel and try many things. "Making memories," she explains. "And I like to hike and do a lot of sports."