Ian Breedveld, Account Manager Software Engineering, has been with ENTER for 1.5 years. He works from the Delft office. Ian mainly focuses on software engineers and software specialists in the broadest sense of the word. Ian: "At ENTER we offer projects in a wide range of industries; from machine builders to hightech chip manufacturers, but also a company like Shell knocks on our door for the right people. And we also count start ups and scale ups among our clients. Our customers are usually based in the triangle Rotterdam - Hoofddorp – Utrecht."

The big advantage of this is that people at ENTER can choose from a wide variety of projects. "One year you can work for a producer of robots, the other year for a company in quantum technology. Every project can be different and that's very cool. With us, you can gain experience at several different clients, while you don't change employers, because that is what we are. Our seconded colleagues really experience us as their employer. They may be spread across different companies, but always know where to find each other. For fun, but also when they run into something in the field of work. Then it's a great advantage if someone can think along for a moment."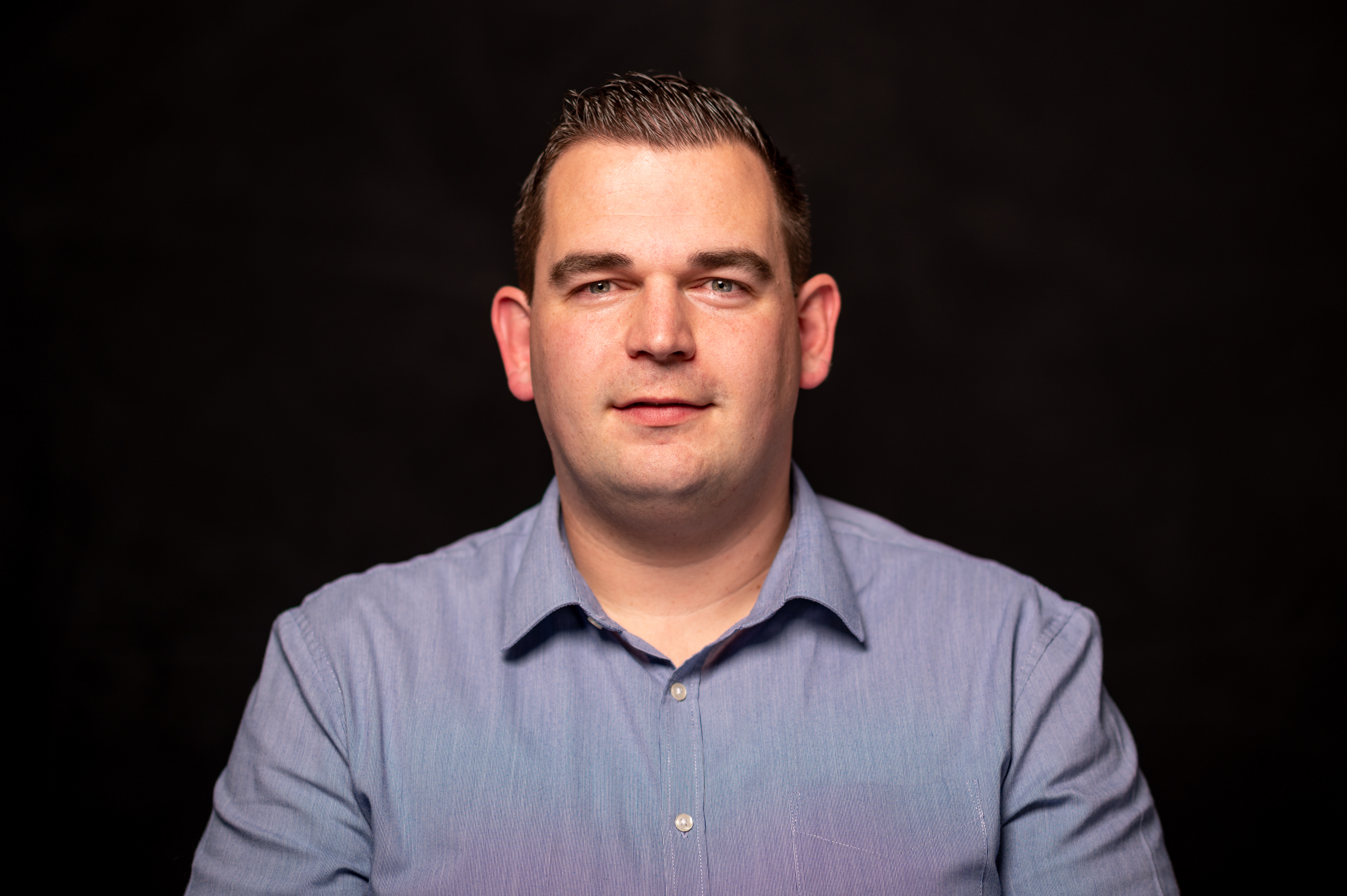 Relying on each other

Ian himself chose ENTER because he really wanted to be involved with his team. "I come from a much larger organization with larger teams and I find giving personal attention and guidance very important. I really wanted to be able to build a team that can also rely on each other. Moreover, I ended up in a very nice group of colleagues myself".

Ian's team includes several juniors, mediors and seniors. "But I have room for more people," he says. "We often have R&D Software projects available, where people can work in various software roles." From Scientific Software Engineer (algorithms and research) to DevOps Engineers (release- and test pipelines for software): you will find the complete cycle of software development in this team.
"With us, you can gain experience at several different clients, while you don't change employers."

Ian Breedveld / Account Manager
Interested in joining Ian's team?

So, do you have a master's degree in Computer Science, Embedded Systems or Physics and are you looking for a new challenging project for an employer who invests a lot in you? Then contact Ian. He would love to talk to you! Ian can be reached by email (ian.breedveld@enter-group.nl) or phone +31 6 21 44 64 04.