Recently Kees Verbeek and René van de Pas were in Venlo at the Career Event of Fontys Hogescholen. They spoke to many students who are about to graduate. Are you also at that point in your technical studies (University or Higher Vocational)? Then Kees and René would like to talk to you too!

And not only them, because we have vacancies in several competencies:
- Chemical
- Mechanical Engineering
- Physics
- Electronics Engineering
- Mechatronics
- Production Development
- Software Technology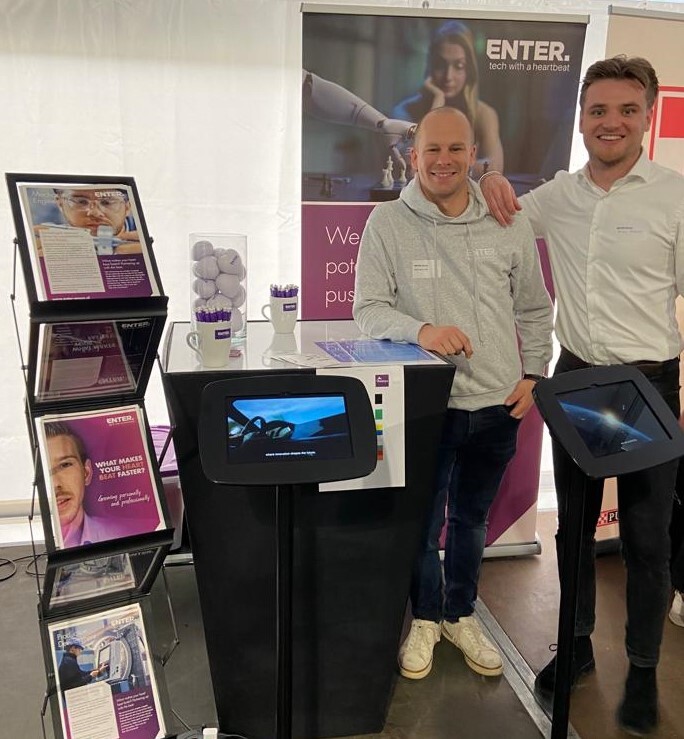 Reasons to choose ENTER?
- Grip on your career;
- Certainty;
- Personal coaching;
- Variety.

And: with us you build a network for life!

So mail one of us soon for a no-obligation career consultation!